I used to have a love-hate relationship with my finger nails. They love me and I hate them now. I kid. In the past five years my nails have gone from super calcium-rich goddesses, to under deprived post pregnancy, flimsy awesomeness.
Here are a few really amazing nail art ideas. I cant help but notice how incredible amazing my nails look as I type this blog post. They are boho-chic, and they haven't seen nail polish in... wait what year is this?
Anywho... here's the round up.
http://katrinasnailblog.blogspot.com/
http://katrinasnailblog.blogspot.com/
http://katrinasnailblog.blogspot.com/
http://katrinasnailblog.blogspot.com/
http://bokoart.com/2011/12/19/animal-print-nail-art-2011/animal-nail-art-mode/
http://www.passionnailart.com/tutoriels/print/print.php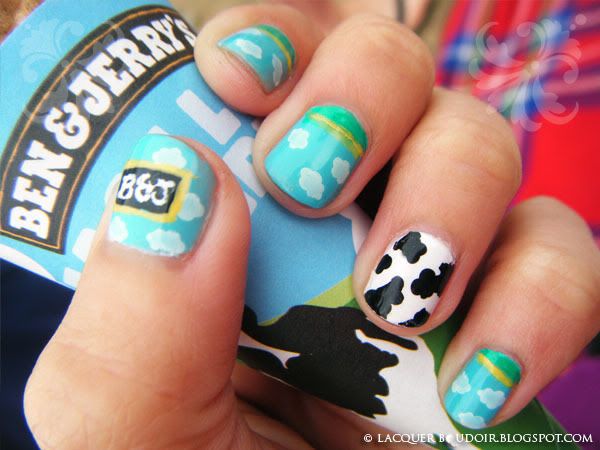 http://acrylicnailsdesigns.scriptoor.com/konad-stamping-nail-art/