It's that awkward moment when your kids fall asleep on the couch during movie night, and you sit with your husband to watch the movie until the ending credits. We've all been there at some point.
My youngest was born in 2007 which seems like the Renaissance for quirky kid and mommy-friendly movies. In just 200

7 our family favorites like

Shrek the Third, Harry Potter and the Order of the Phoenix,

Alvin and the Chipmunks,

Ratatouille,

Enchanted and Bee Movie

brought in 322 million dollars with ( love!) honing in as the most popular movie of the year.
I mean hey, my three wonderful children will often times watch every kid movie produced in an entire year in one day. If it's a rainy day-- our kids will snuggle under us and occupy our living room. And by occupy, I mean they will bring their tents and blankets out of the playroom into the family room to camp out and hog every small inch of floor space that exists.
It's like the opening

scene

of every Pixar movie has a hook, that pulls parent's in to distract them from

their

2 year old's who will most likely loose interest in the movie within the first 45 minutes. Do you ever wonder what the

subliminal

messages or eggs (hints placed in films purposely)

are in our favorite kids movies that sucks adults into a vortex?
Here are a 10 really interesting things I bet you never knew about your favorite kid movie;
2. Belle from Beauty and The Beast appears in Hunch Back of Notre Dame
At 2:29 you can see Belle walking through town at the right bottom corner of the screen. Creepy? Yes.
3. Yellow Ball

from "Luxo Jr.
This infamous yellow ball has appeared in several Pixar films including Monsters Inc and Toy Story
4. Mulan Cameo in Lilo and Stitch
A Mulan poster appeared on the wall of Lilo and Stitch
5. Dinoco
This brand name appeared in both Toy Story...
... and Cars. Remember?
6. Brave: Hair Technology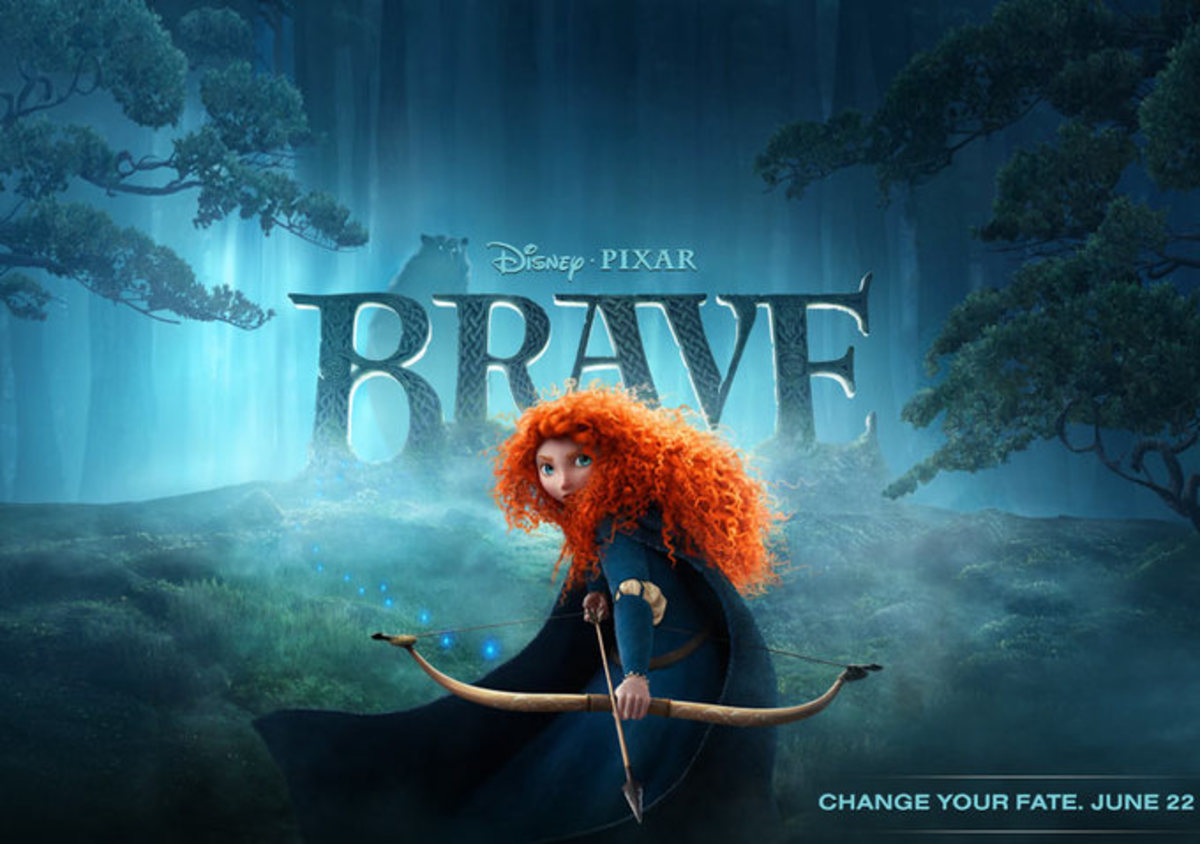 I love
Merida's hair in the movie Brave! According to a recent article Merida's hair contains about fifteen hundred hand-placed, sculpted curves. Each layer of hair has different colors, lengths and variations in stiffness. In order to create the hair, the artists had to actually create a computer curling iron that allowed changes in the size of the cylinder to create different looking curls.
7. Nemo Cameo in Monsters Inc.
8. John Ratzenberger -- The Pixar Voice
His voice has appeared in every single Pixar film to date. Amazing!
9. Opening Scene of Little Mermaid-- Donald Duck cameo
Mickey Mouse, Donald Duck, and Goofy among the crowd. Here's a hint: Look for the bubble in the bottom left corner.
10. Finding Nemo in Toy Story
Finding Nemo Sticker found in the movie Toy Story